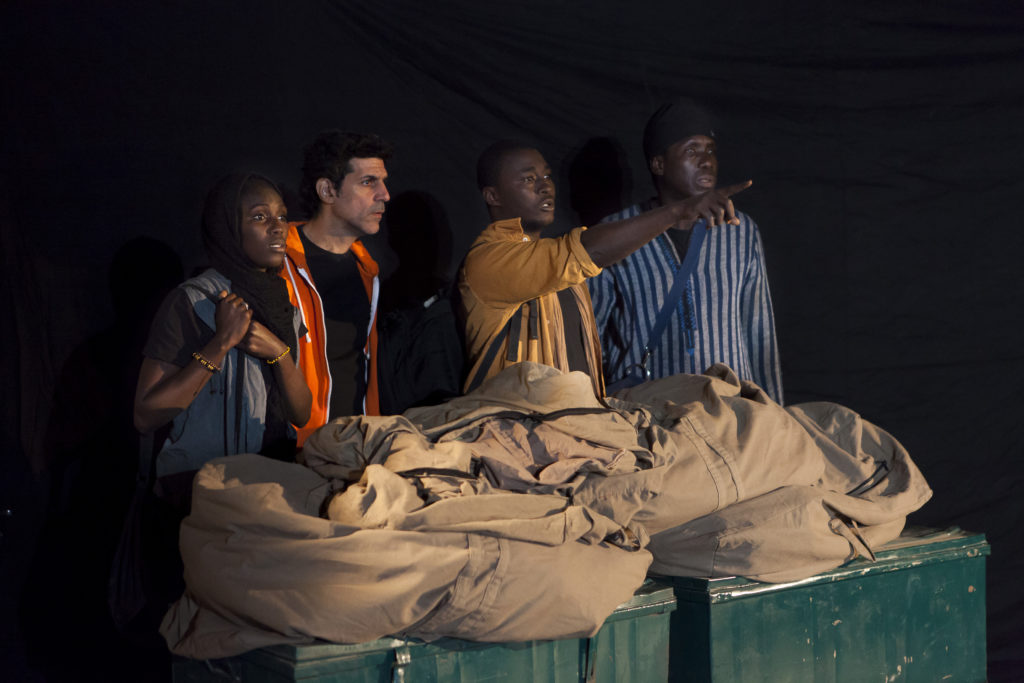 2016
Synopsis : On the road to Europe, 4 migrants meet. They come from 4 different countries and have left their country for different reasons. They have all the same dream: go to Bremen in Germany where they think they can live off their arts (dancing, singing or other artistic talents). On the road to exile, they get to know each other and to understand that together, due to their differences, they are stronger to face some of the difficulties of their trip. Will they realize their dream and make it to Bremen?
Inspired by the popular tale of the brothers Grimm ' The musicians of Bremen' and from the recent statements of the Senegalese novelist Fatou Diome on the situation of the migrants in Europe, the theatre director Berengere Brooks takes 4 Senegalese and German actors on a journey, relating a contemporary tragedy.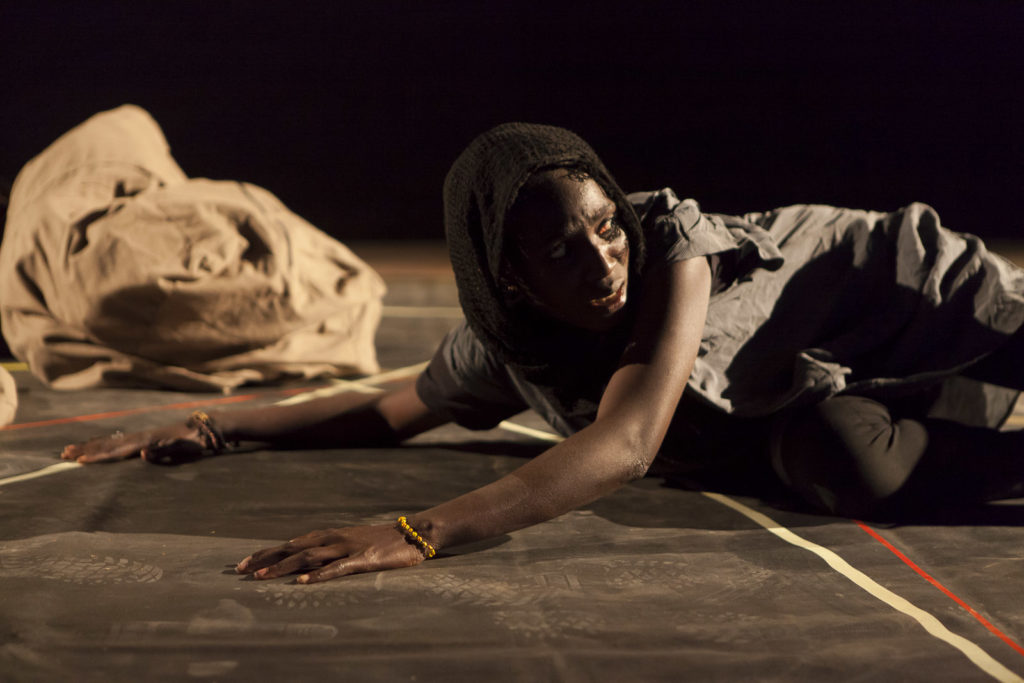 Writing and directing : Berengere Brooks
With : Djibril Dansokho Laura Luise Kolbe, Sadibou Manga, Leya Kane.
Production : Fondation Rosa Luxembourg, IOM,  Goethe Institute, Senghor, l'Institut Français.