Back on the 16/11/18 at the French Institute Dakar, 20h30.
Interactive Theatre Performance – Brrr Production-2018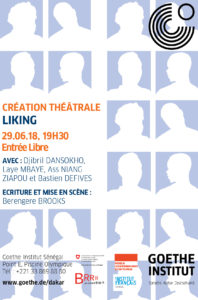 Script and Direction : Berengere Brooks
Actors : Djibril Dansokho, Laye Mbaye, Ass Niang, Ziapou and Guillaume Bassinet
Artistic and technical assistance : Bastien Defives
Sound and Lights : Amadou Boye
Interactive production: Clémence Cluzel
Produced in partnership with the Goethe-Institut, the Rosa Luxemburg Foundation, the French Institute Dakar and the Swiss Embassy.
Trailor
4 actors in a rehearsal room facing a list of roles to be casted. With the help of the audience and their smartphones, the actors have to fill these roles. Unsurprisingly, the role of 'the woman' will stay vacant, thus revealing and questioning the public about the perceptions of this character.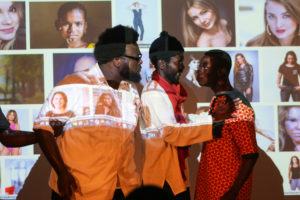 This supposed casting, constantly interrupted by the 'digital life' of the actors themselves, invites the audience to reflect on contemporary concepts of identity and the influence of the ever growing acces to internet and the use of social media. What is their impact on our perspectives and perceptions of the world, on daily life, ou our own image?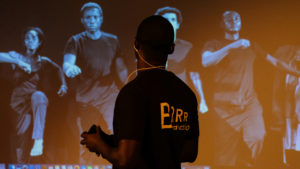 The spectators will become part of the digital experimentations  during the play, experiencing themselves the unifying and dividing effects of social media.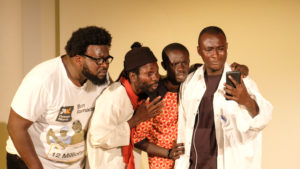 Will everyone be eligible to the same information at the same time and will their participation via smartphone will really be as powerful as it seems?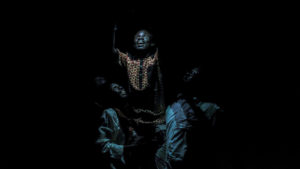 ©photos: Stéphanie Nikolaïdis/Goethe-Institut Senegal