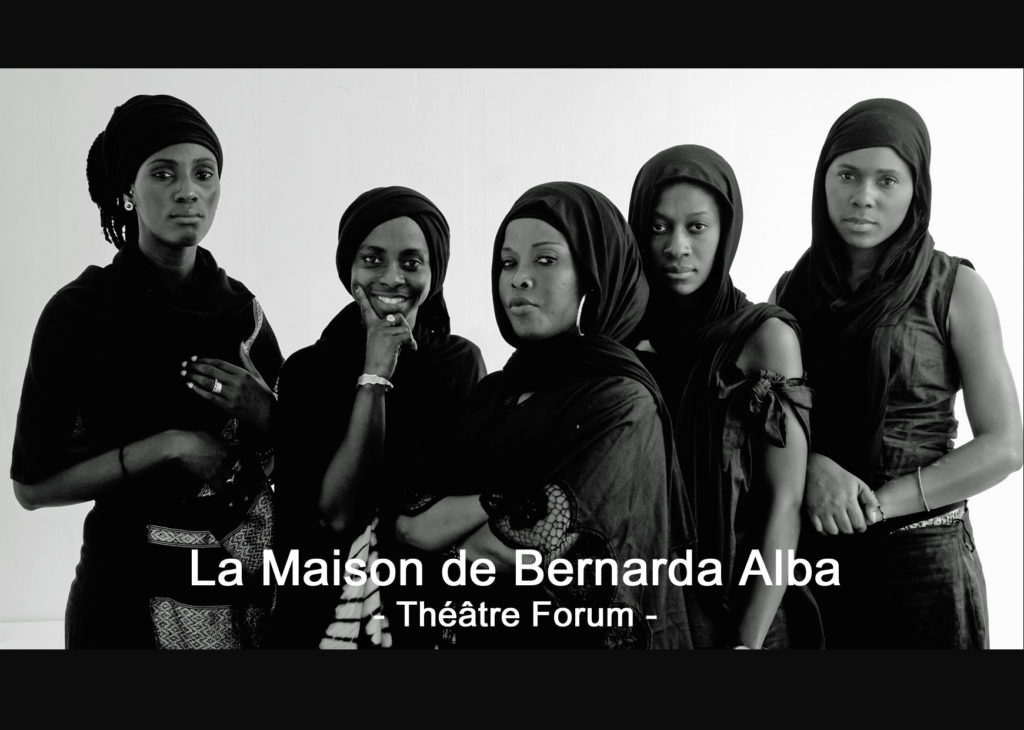 Synopsis : Bernarda Alba obliges her three daughters to 8 years of mourning after the loss of their father – 8 years during which they are not allowed to leave the house of the family. However, a marriage will be arranged for the eldest daughter and only heiress Angustias; a marriage, alas, with the lover of Adela, the youngest daughter who is willing to do anything to marry the one she loves. Is there a solution for the tragedy that seems inevitable?
This adaptation of Federico Garcia Lorca's play 'The House of Bernarda Alba' brings up diverse issues from widowhood, arranged and forced marriages to unwanted pregnancy and women's rights in general.
Forum theatre is a type of participatory theatre inviting the audience to come on stage and take the role of one of the actors in order to explore solutions to the conflicts represented in the play. It is a renowned performance technique for reflections on social change.
Adapted by Berengere Brooks
With: Zainabou Ba, Aminata Badji, Djibril Dansokho, Mame Diarra Ehemba, Awa Diouf, Leya Kane et Ass Niang.
Production : Embassy of the Netherlands, Brrr Production
Trailor